Instructors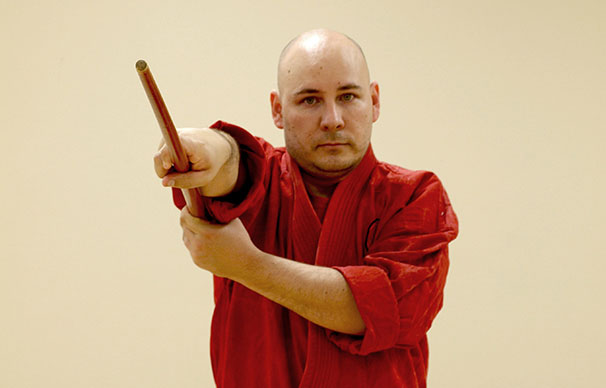 Sensei Bryon Davis
Master Bryon Davis, the Head Instructor at D & D United Martial Arts, holds a Godan Black Belt (5th degree) in Goju-ryu and a Roku Black Belt (6th degree) in Wado-Kai Karate. He began his martial arts career in 1986, achieved instructor certification in 1997, and certification in military and police tactics training in 2010.
Bryon has also studied Shotokan Karate, Japanese Jiu-Jitsu, Brazilian Jiu-Jitsu, and Aikido. Currently, he studies under Arme Rizzo, an 8th degree Grand Master and president of the Shintani Karate Federation. He also studies under Earl Portnoy, a 10th degree Grand Master of Water/Fire Kung Fu learning the Military and Police Tactics ADAPT system.
Bryon has achieved seven Canadian National Championship medals with the World Karate and Kickboxing Association (WKA), two World medals with the World Congress of Amateur Athletes (WCoAA), fourteen International medals with the International Congress of Martial Arts (ICOMA), and eight World Championship medals with the (UMAHoF) Universal Martial Arts Hall Of Fame.>
In 2008, Bryon was promoted to Regional Board of Director for the International Congress of Martial Arts and is a coach for Team Canada. Master Davis was inducted into the Universal Martial Arts Hall of Fame in 2008. Special awards through the UMAHoF include 2008 International Club of the Year, 2009 Goju-Ryu Instructor of the Year, and 2010 Karate Family of the Year with his wife, Linda and daughter, Kelsey.
His philosophy is the basis of Martial Arts studies at D & D United Martial Arts. The instructors under his tutelage believe that anyone can benefit spiritually, as well as, physically without regard to age, gender, race, or capability.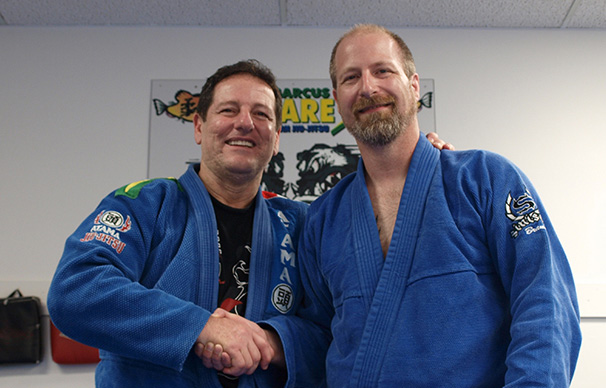 Professor Bryan Rumble (Right)
Professor Bryan Rumble has been studying various martial arts for over 35 years. Prof. Rumble is a Carlson Gracie Team Faixa Preta (Black Belt) and a Representative Instructor under Mestre Marcus Soares (8th Degree Black Belt), who is the most senior Instructor under the late Carlson Gracie Sr. Prof. Rumble has taught Brazilian Jiu-Jitsu classes out of D&D United Martial Arts since July 2003. He also holds Shodan (Black Belt) rank in Can-Ryu Jiu-Jitsu that was awarded to him by Shihan (7th Degree Black Belt) Robert Krantz in December 2000. Prof. Rumble teaches both gi and no-gi Brazilian Jiu-Jitsu classes at D & D United Martial Arts two nights a week.
"There is no losing in jiu jitsu. You either win or you learn." – Carlson Gracie Sr.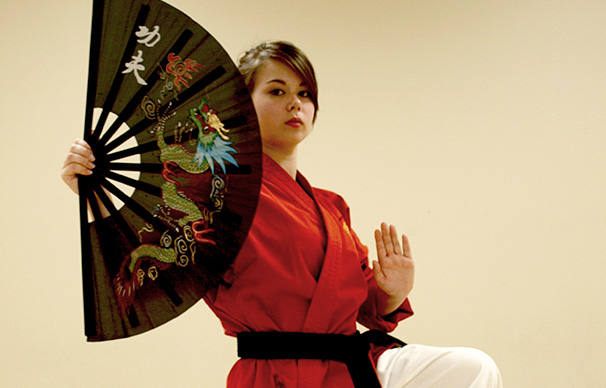 Sensei Kelsey Cooper
Miss. Cooper is the daughter of Linda and Bryon Davis and achieved her Junior Black belt in December of 2010. Since then she has received not only second degree black belt (in 2013) but also an assistant instructorship. Miss. Cooper teaches competitive forms and weapons classes for members who wish to improve their skills for competitions.
Miss. Cooper is a world championship competitor who has earned 23 medals in six years of competitions. She was the Team Canada MVP for the year 2012. Miss. Cooper set a world record in 2012 as the first Jr. Black belt to medal in 5 categories at the world level and she became the only under 18 competitor to qualify for Team Canada for 5 consecutive years, and this record continues to grow each year. In 2013 she became the first Black Belt Competitor to medal in all six divisions in a single year. She continues to be a strong and fierce competitor at the world level.
"Martial Arts is a way of life. It keeps me fit, I gain new family members and it is loads of fun. Teaching and helping others improve has allowed me to be a better competitor. As a dojo we cheer each other on and always do our best and I try to teach my students to have that positive attitude in everything they do."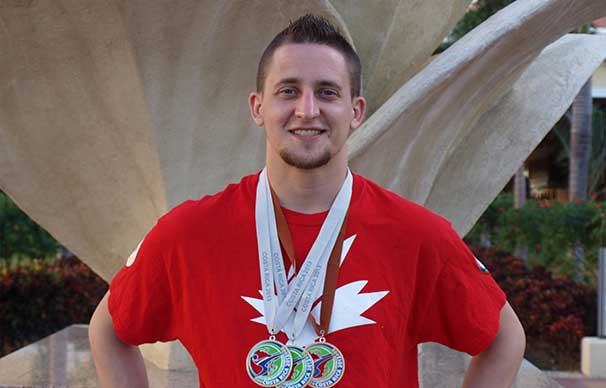 Sensei Chris Mulligan
Chris Mulligan joined D & D United Martial Arts in June 2002 at 17 years old. He achieved his Shodan (1st degree) Black Belt in 2005, his Nidan (2nd degree) in December 2007 and has achieved the rank of Sandan (3rd degree). Mr. Mulligan has many achievements including 1 silver and 1 bronze medal at the World Congress of Amateur Athletes (WCoAA) 2008 World Championships; 1 Gold and 1 Bronze medal at the International Congress of Martial Arts (ICoMA) 2009 Cuba World Championships; 1 gold, 1 silver, and 1 bronze medal at the ICoMA 2010 Panama World Championships; and 1 gold and 1 bronze medal at the ICoMA 2011 Costa Rica World Championships.
"To me, Martial Arts has become a way of life. It is a challenge that makes me want to continue to keep improving both my own abilities as a student and my abilities to teach others."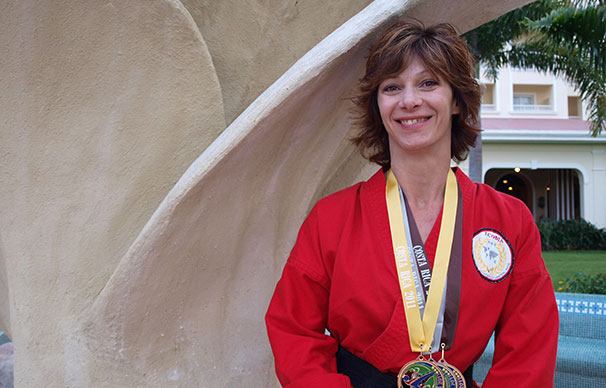 Sempai Shelley Providenti
Shelley Providenti joined D & D United Martial Arts in 2004 after watching her son from the parent chairs. Together with her son, she earned Shodan in 2008. Ms. Providenti earned Nidan in 2011 and Sandan along with the honour of Sempai in 2015. While competing at the ICOMA World Championships in Cuba and Costa Rica she earned two gold medals, two silver and three bronze collectively.
"I consider myself a lifelong student of the martial arts. We are fortunate to have a school that encompasses all aspects of martial arts, and particularly self-defense. For me, training and helping others has been hugely rewarding"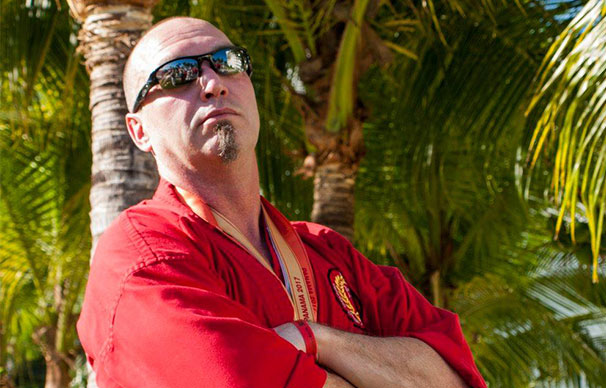 Sempai Darrell Warren
Sempai Darrell Warren holds a Nidan (2nd degree) Wado-kai Black Belt, a purple sash in Water Fire Kung Fu, and a blue with two stripes in BJJ. He has been training in Martial Arts for over 10 years. Darrell has achieved seventeen International medals (4 gold, 8 silver, 5 bronze) from competing at the International Congress of Martial Arts (ICOMA) World Championships from 2010 – 2017.
"For me, the arts are about the journey not the destination; learning and making yourself better both mentally and physically. I have met some great people during my journey and some of them have become family".