Testimonials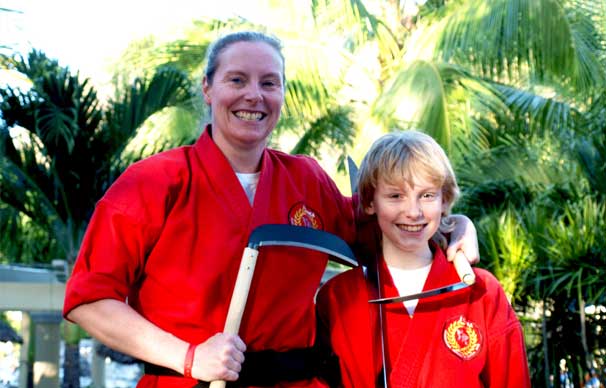 "A place for families to come together to learn
and be part of a bigger family."
When we first heard about D & D United back in September 2008 we had no idea how fortunate we were or how important D & D was going to become to us. A friend of ours invited us to try the Bring Friend to Class week at the dojo. I was a bit reserved because I wanted to make sure this was going to a positive experience for my son Connor; who was a very busy child.
After attending a few classes that week I knew this was the place for us. Mr Davis was incredible with the children. The children were learning discipline, respect and practical martial art techniques all while having fun. Connor is learning skills that will benefit him his entire life and he is now doing leadership and learning how to help others learn these skills.
For me personally, I was hesitant about the program because I had recently been diagnosed with rheumatoid arthritis and my doctor was using a very aggressive treatment to bring it under control. The exercising at the beginning of each class plus everything else has helped tremendously with the arthritis. I am now on a minimal dosage and my doctor is very happy with my flexibility and mobility at every checkup.
For us as a family D & D offers us the opportunity to do more as a family. There is so much more available if we want than just coming to class and leaving right away. How much we want out of our training really depends on how much we want to put into it. D& D United is more than a martial arts center; it's a place for families to come together to learn and be part of a bigger family.
Sabrina Beecraft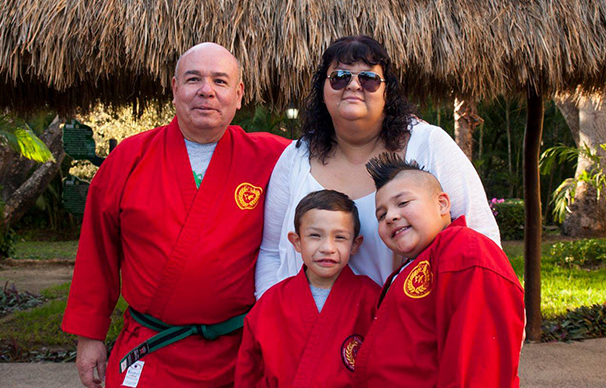 "They have fun while learning
and show pride with each new skill"
We chose D & D United Martial Arts for their family oriented environment and have been pleased with the dedication, integrity and patience shown by Sensei Bryon and Sampai Kelsey to motivate our sons.
Both of our children have multiple medical complexities. Hunter is 4, part of his medical conditions are speech delay and hypotonia (low muscle tone). We are continually impressed with Sensei Bryon's ability to understand, communicate and inspire Hunter to challenge himself learning new skills he may not otherwise have tried. Colton is 6, he has respiratory and muscle-skeletal medical conditions. The training he receives at D & D United benefits his medical issues as well as his self-esteem. Colton is shy and faced challenges starting school interacting with classmates that are aggressive. Since starting his martial arts training we have seen his confidence grow. Both boys look forward to class they have fun while learning and show pride with each new skill level they accomplish.
Our sons are encouraged to continue the discipline, respect and focus into their everyday interactions with others and in school. We have had compliments from teachers on how well our children show respect, kindness and patience in the classroom.
D&D United Martial Arts are in a class of their own we highly recommend families experience their positive, energetic dojo.
The Green Family